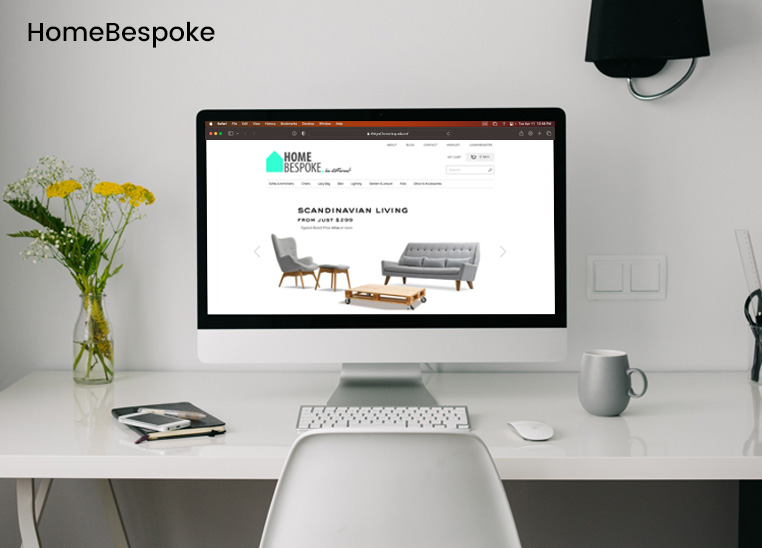 HomeBespoke is an online furniture retailer. 
We build a Magento based ecommerce website for them. On top of that we built the functionality for custom ordering and customized product visualization.
In essence the user can view any product in any wood or polish, and any color or textured cloth/leather material.
Platforms – eCommerce (Magento) 
Custom Product Visualization – Picaris