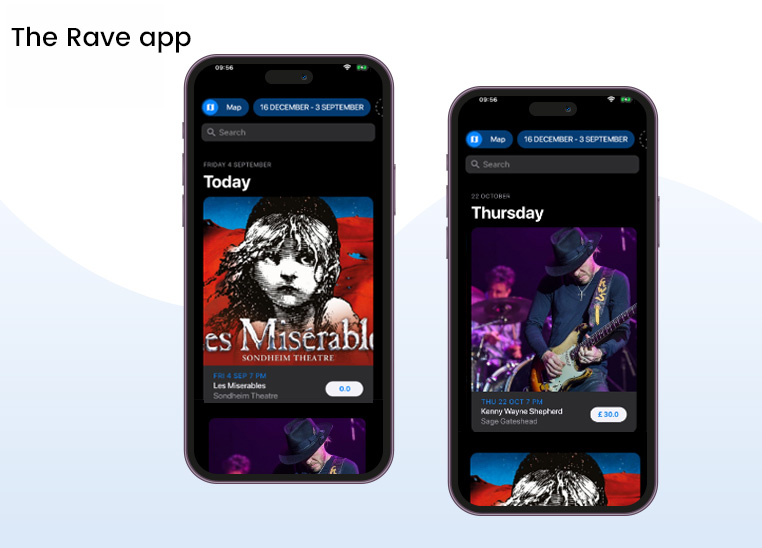 The Rave app is an Android, iOS and Web PWA created using a single code base in Flutter. 
Rave allows users to find events of their interest or of artists that they like and book their tickets easily. 
Rave offers events across the globe and is tied with some of the largest ticketing partners in the world.
UI Design –Photoshop
Framework used – Flutter
Platforms served – Android, iOS, PWA (Web)