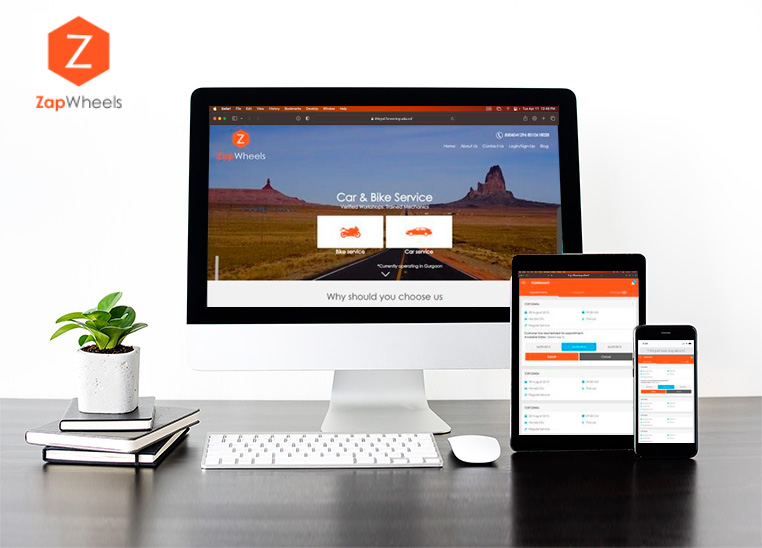 ZapWheels is a Gurgaon based startup which aims to solve the hassles of getting vehicles serviced. 
It offered pickup, drop-off facility as well as online issue list, service checklist (as per brand, make, model, year and mileage), invoicing for multiple makes and brands of vehicles. 
They built a system of trust by standardising the service provided by non OEM authorized standalone workshops.
Frontend – HTML5, CSS, JS
Backend – PHP, Laravel
Framework – Phonegap